About the Fraternity
Phi Gamma Delta Fraternity was founded May 1, 1848 at Jefferson College in Canonsburg, Pennsylvania. The fraternity was founded by six men, respectfully referred to today as the "Immortal Six." The men were John Templeton McCarty, Samuel Beatty Wilson, James Elliott, Ellis Bailey Gregg, Daniel Webster Crofts, and Naaman Feltcher. The brotherhood these men created over a century ago set the foundation of fraternity that Phi Gamma Delta still follows today.
Phi Gamma Delta, also referred to as Phi Gam or FIJI, has initiated over 162,000 brothers since 1848. There are 107 chapters and seven Delta Colonies located in the United States and Canada.
About the Zeta Chapter
The Zeta Chapter was founded at Indiana University on May 22, 1871 by seven young men, The men were James Shannon Nave, Columbus C. Nave, Robert C. Chandler, John Slaughter Newby, Richard D. Simpson, Alfred Harrison Harryman, and Sanford H Drybread. The fraternity held chapter meetings in multiple locations, until June of 1902, where they became the first fraternity at Indiana University to own their own chapter house. The house was located on Third Street. In 2016, a new house was constructed on Woodlawn Ave.
Mission
Phi Gamma Delta exists to promote lifelong friendships, to reaffirm high ethical standards and values, and to foster personal development in the pursuit of excellence. Phi Gamma Delta is committed to provide opportunities for each brother to develop responsibility, leadership, scholarship, and social skills in order to become a fully contributing member of society. To learn more visit:  http://www.phigam.org/
Five Points of the Star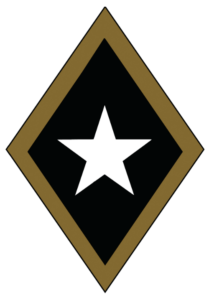 The five points of the star represent the 5 most basic values held by the Phi Gamma Delta fraternity. The values are:
Friendship
Knowledge
Service
Morality
Excellence